This is a 20-year-old deck, really big one, multi-level, solid build, but was not well maintained by the previous owner in the past few years.
So the new owner of the house found me, and we worked out a remodel plan, we will rip-off all the surfaces, fix the framing, make some modification to meet the new owners' need, and finish it with cedar lumber.
this is the deck before: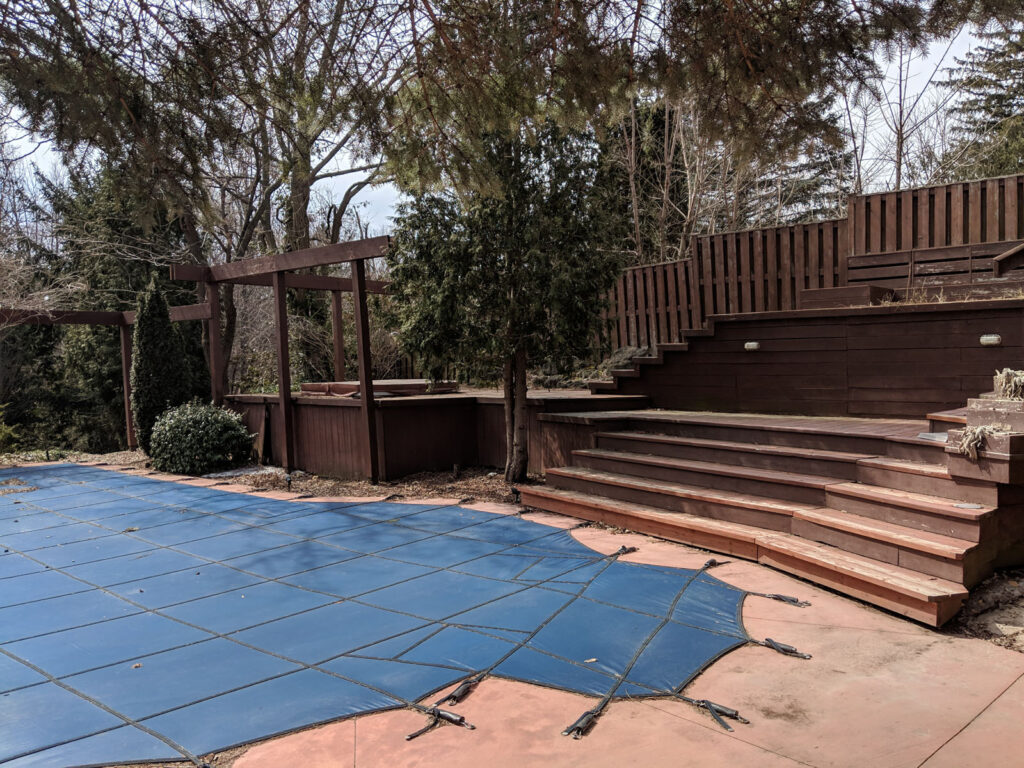 While we are working on it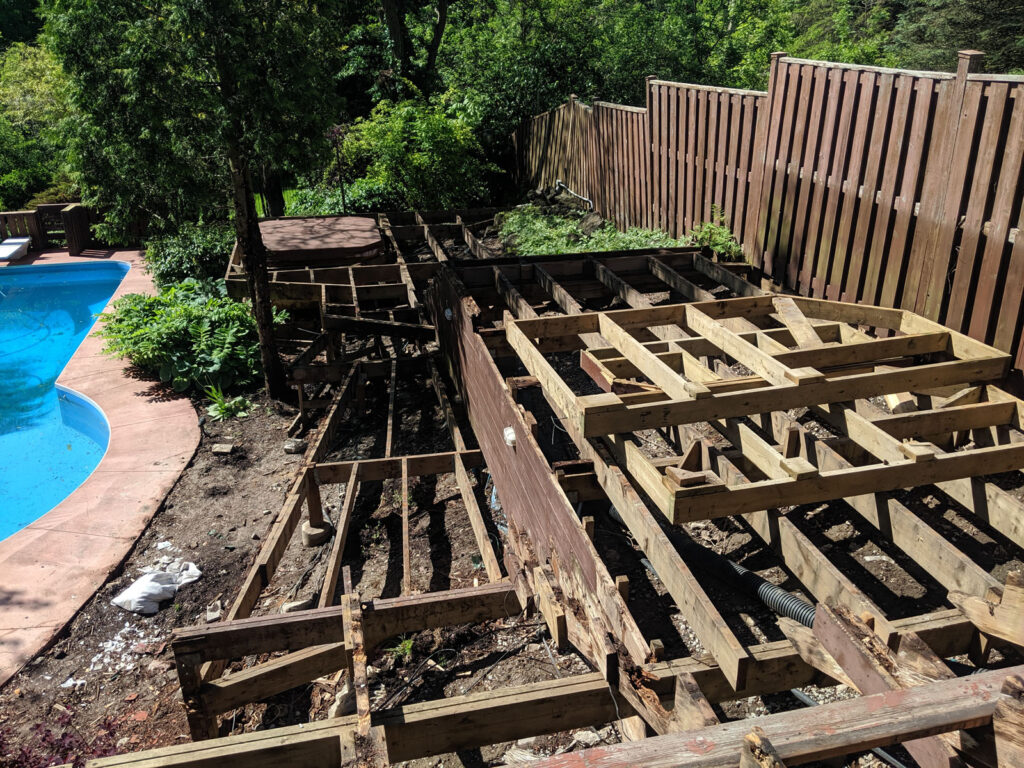 After we finish it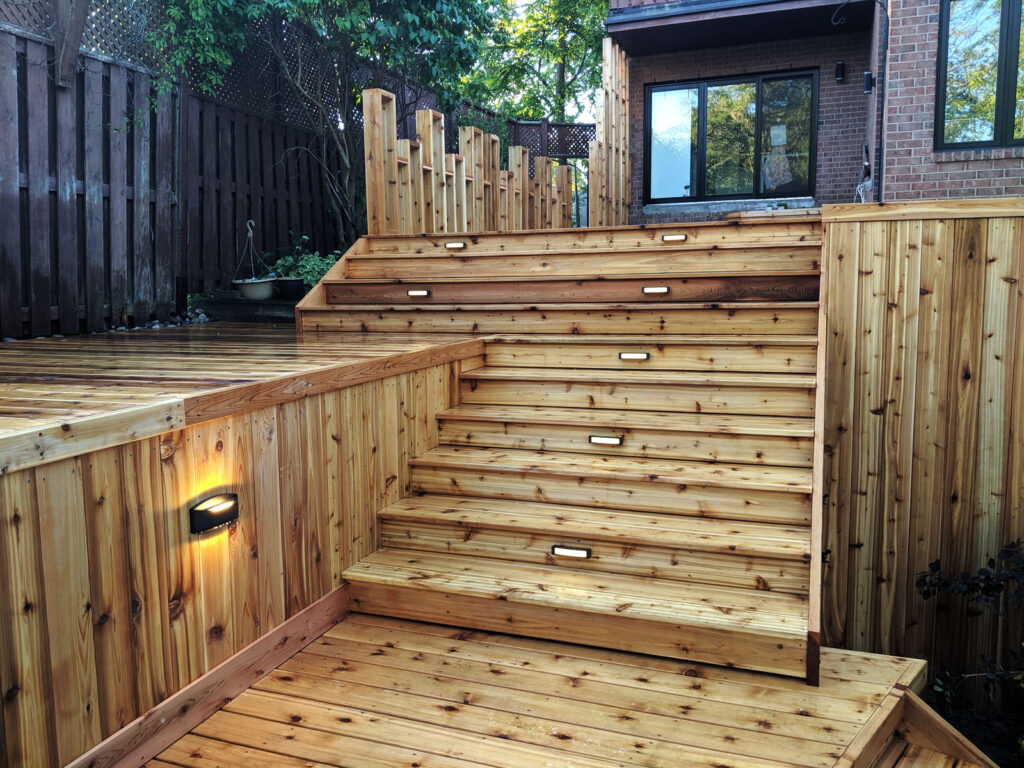 Now, it is a new deck again, can serve another 20 years!
Sorry we did not got a chance to take pictures after the railings installed, but yes, it does have railings that meet our local building code.